Smoking meat is one of the best ways to elevate the flavor and prepare some of the tastiest BBQ you can imagine. People who smoke meat or other food often, such as BBQ enthusiasts and pitmasters, are already familiar with the benefits of this cooking method.
However, if you're someone who is not used to this cooking technique, you're probably wondering where to start and what you need to make these delicious meals. Luckily, you don't have to wonder any longer since we are here to provide you with all the info you could possibly need!
Some people question how smoking your meat can be better than cooking it regularly when it takes much more time and effort. The answer lies in the flavor and the quality of the food once it's done. Smoked meat has a unique and incredible flavor that most people would prefer to the one of normally cooked meat.
When smoking the meat, the flavor gets into every nook and cranny, which provides an added layer of tastiness that's hard to resist. By the time your meat is done and you try it, you will definitely not be disappointed that it took several hours.
With that being said, you will need specific tools, appliances, and meat to make this flavorful perfection come to life. That is why we're here to provide you with a summarized list of every single thing you'll need, along with an explanation of how it works and why it's important. You don't have to waste time on research—skim our guide and start smoking meat effortlessly right away!
What Do I Need To Smoke Meat?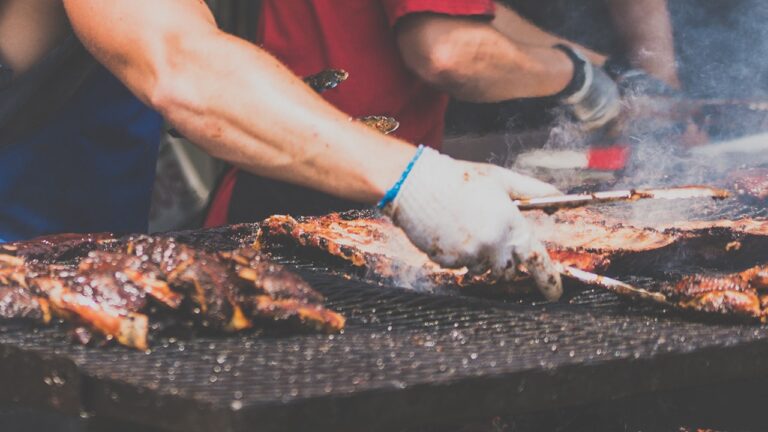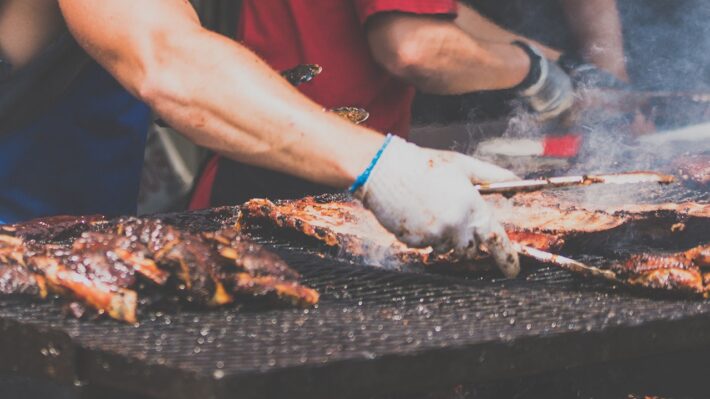 Before we get into what meat would be best to smoke for beginners, BBQ enthusiasts, or pitmasters, you should get acquainted with other things you'll need aside from the meat. Here is a short list of all the essential things you need to prepare the best smoked meat:
1. Smoker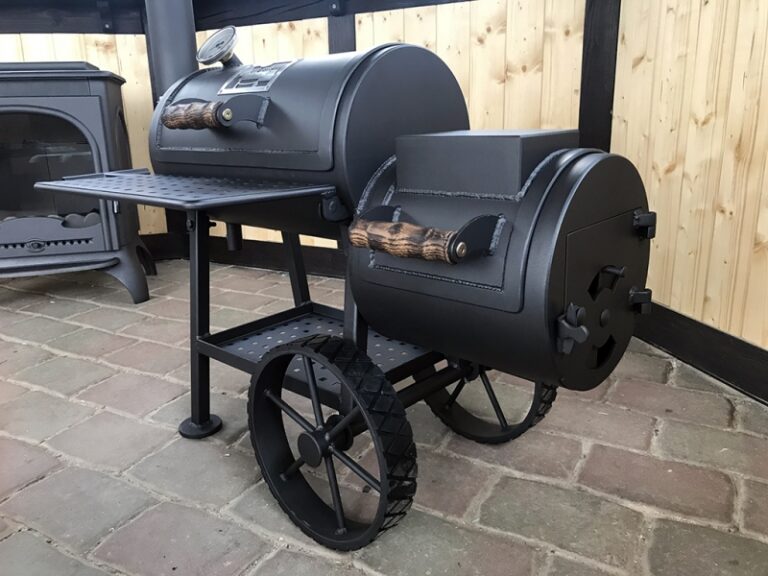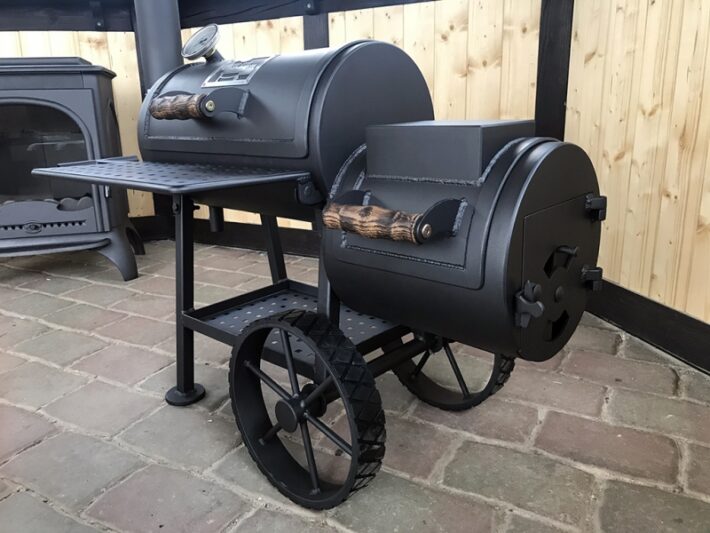 The first thing you will need to smoke your meat is, of course, a smoker. There are a lot of different types and models out there that you can choose from, but two of the most popular ones for smoking meat are gas and pellet smokers.
Gas smokers are very similar to gas grills. They use a gas, usually propane, as fuel, but you need to add another fuel source, such as wood chips or wood chunks.
The reason for this is that gas doesn't produce smoke, and the smoke is what makes your meat tasty and flavorful. By adding the wood chips or chunks, you will ensure that your meat is smoked in the best possible way.
Pellet smokers are very popular since they are convenient and easy to use. If you're a beginner, you'll find this smoker a better option since it's pretty hands-off. All you need to do is plug it into an outlet and add wood pellets in to maintain the temperature.
It's important to choose the smoker according to your needs and preferences to ensure you have the easiest and most enjoyable cooking experience.
2. Wood Chips/Chunks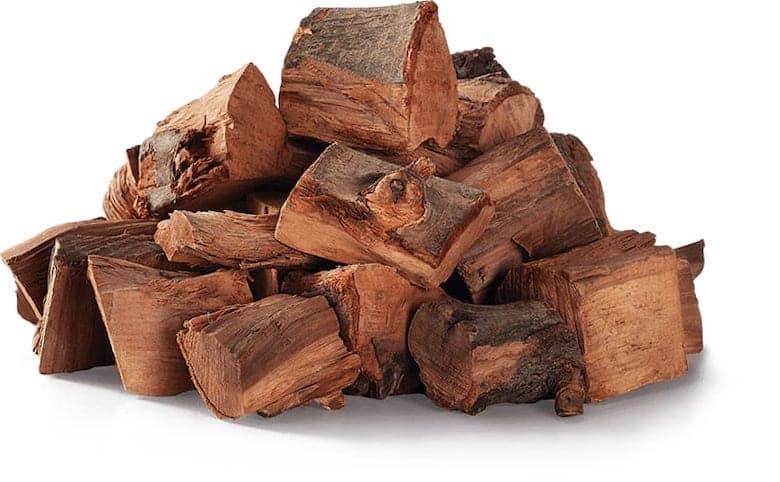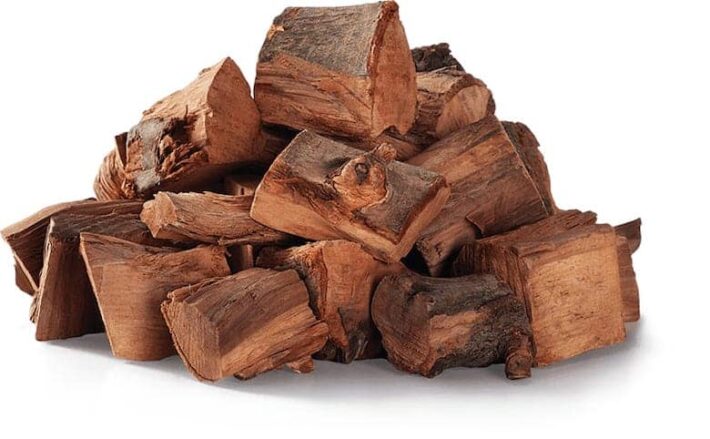 You need either wood chips or wood chunks when using a smoker. Some smokers require you to combine one of the two previously-mentioned items with another fuel source.
The reason why wood chips are most commonly used is because they are easy to find and to use, so they're a perfect option for beginners. If you are a pro, you can choose to use wood pellets instead. Wood pellets come in a variety of different flavors, so you can elevate the tastiness of your food even further.
3. Meat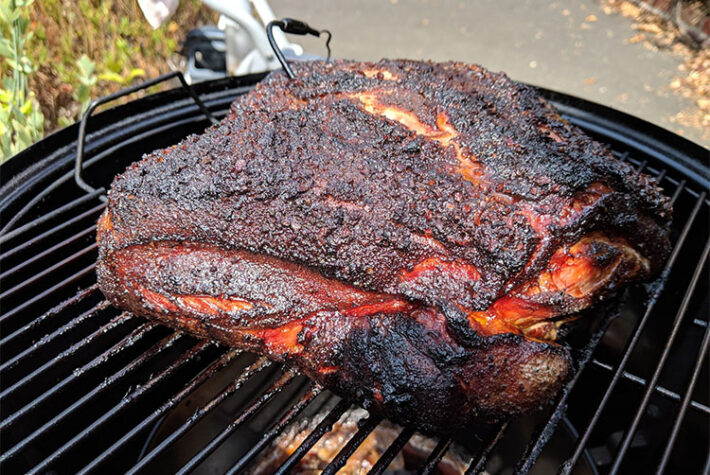 Meat is the last thing on our list of items you need, but certainly not the least. You need to choose the type of meat not only according to your taste buds but also according to the amount of fat it has.
Smoking meat that doesn't have enough fat can result in dried-out and unedible meat since these smokers cook it for a long period of time at a low temperature. Not to worry, though! We're here to provide you with a list of specific meats you can buy and smoke perfectly without breaking a sweat.
What Is the Best Meat To Smoke?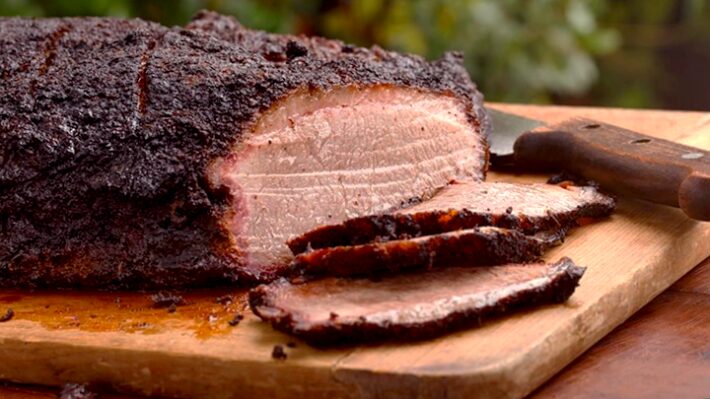 There is no shortage of great options when it comes to choosing the meat to smoke. Ribs are one of the most commonly smoked meats out there. They are usually cooked for a few hours at a low temperature, then wrapped in foil and cooked for additional 1-2 hours to get that perfect smoky flavor.
Pork belly is another great choice since it has a lot of fat. Once you remove this perfect combo of meat and fat from your smoker, you'll have the tastiest dish that melts in your mouth.
If you're planning on hosting a BBQ party, chicken wings can prove an ideal option and will certainly be a hit! Preparing them is a piece of cake as well—you usually coat them with spices of your liking and throw them in the smoker effortlessly.
While the previously mentioned options are the most popular ones, there is a lot of other meats that you can smoke perfectly with ease. Take a look at the list below to find the best meats to smoke no matter if you're a beginner, BBQ enthusiast, or a pitmaster:
Lamb's Shoulder
Whole Chicken
Chicken Thighs
Chicken Wings
Beef Brisket
Beef Cheeks
Tomahawk Steak
Pork Butt
Chuck roast
No matter what meat you end up choosing, make sure you gather all the necessary supplies prior to starting to avoid having to run to the store in the middle of the process. That way, you will save precious time and effort, and won't get annoyed or frustrated.
Thankfully, we provide you with all the essential info, and the best part is that reading our guide will take only a few minutes! Get informed, get your meat and supplies, and get started as a pro right away!