As warm weather approaches, we are starting to fantasize about preparing that delicious barbeque outdoors with family and friends. But, before the grilling season starts, you have to figure out how to clean the Pit Boss pellet grill and maintain it regularly in order to get that juicy and delicious meat.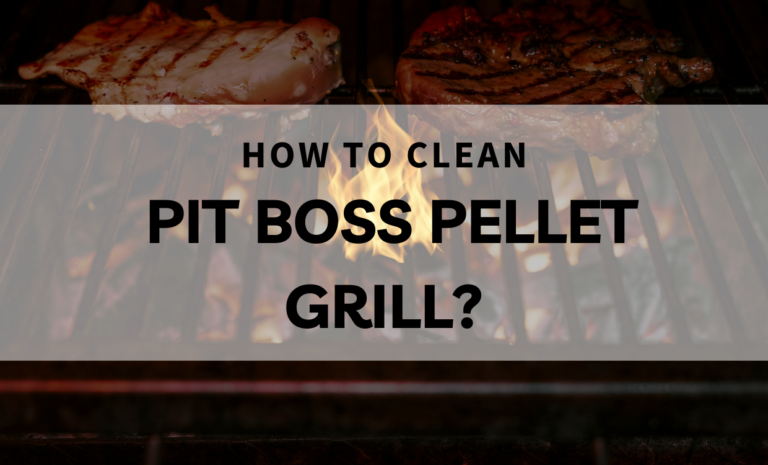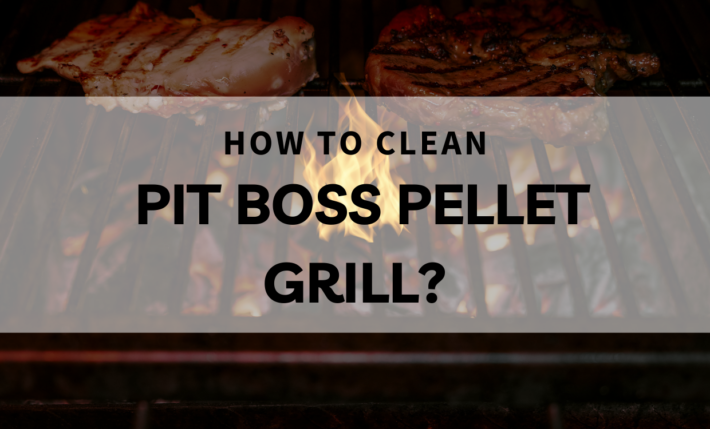 Regular maintenance and cleaning of the pellet grill will result in a better flavor of your barbeque, and it will keep it working properly.
In this article, we will share with you some tips and tricks on how to clean your smoker the right way and how to properly maintain it inside and out. So, without further redo, let us get started.
Why Is Cleaning Your Pellet Grill an Important Task?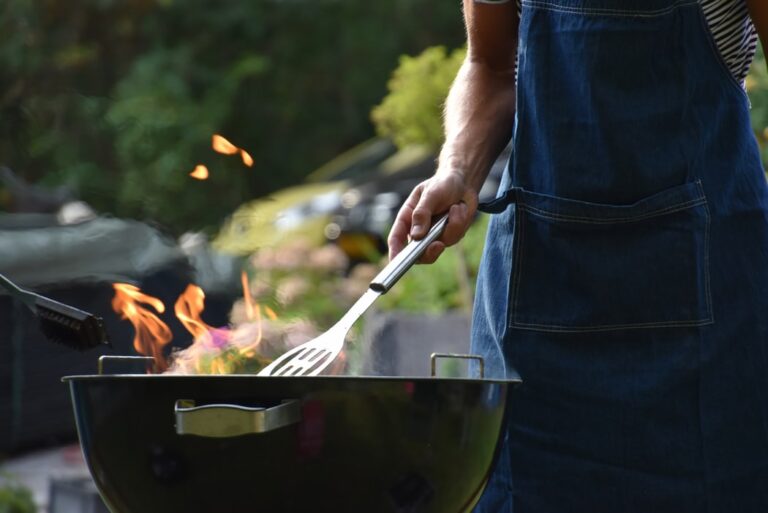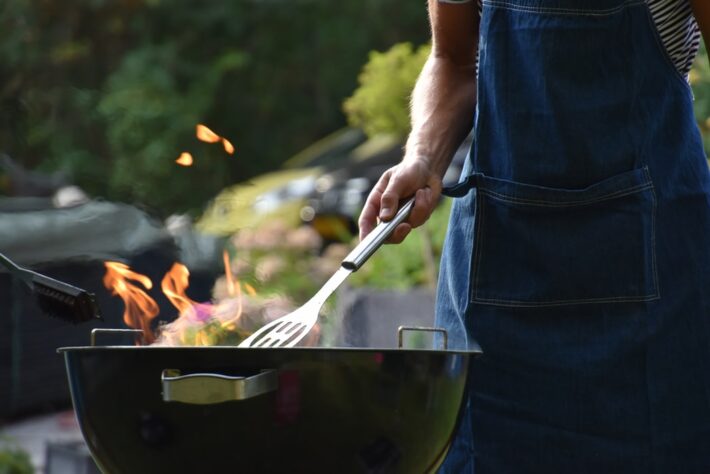 Since each and every time you use the pellet grill, it collects ash and grease, in time, the flavor of the food you are preparing on it starts to decline. Not only that, but it also shortens the lifespan of your grill.
As ash starts to pile up in your smoker, it starts circulating inside while you are cooking, which eventually results in ash in your food. Cleaning is also crucial for better air circulation inside.
When the interior of the grill is clean, you will get better airflow and temperature control while preparing your delicious meals.
In addition, irregular cleaning of the burn pot can also cause ash to pile up, which will eventually make it hard even to light the grill.
Once you notice this, you should thoroughly clean it, and it will return to perfect working condition.
Moreover, failing to clean your smoker regularly can pose a safety problem since clogged grease can surface on the grill and cause a fire.
How Often Should You Clean Your Pellet Grill and How to Do It?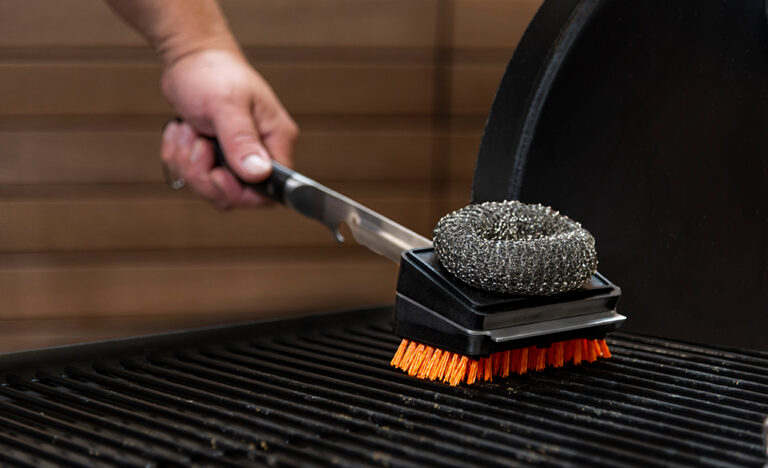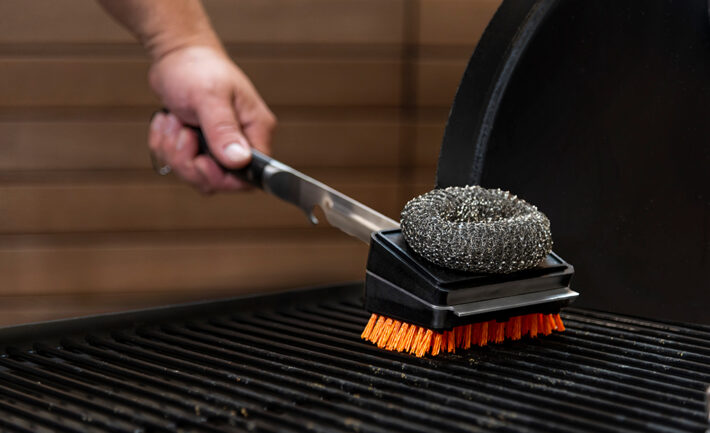 How often you clean the grill largely depends on how often you use it. In case you are a pitmaster or barbeque enthusiast who flips the meat almost every day, you should do a thorough cleaning at least once during the week.
Ideally, it is best to clean and maintain your pellet grill regularly since being proactive will make every single cleaning much faster and easier. Here is some advice for your cleaning schedule.
Things to do every few weeks – Clean the grease drip tray and your smoker's burn pot every couple of weeks. If your BBQ is equipped with an ash collection tray, empty it as frequently as you can.
Cleaning the burn pot and drip tray should be performed every three or every five grilling sessions. Also, make sure to clean the smokestack every few weeks since it will enable better air circulation.
Things to do each time you grill – Scrubbing the grates is something you should do before and after each grilling session. By doing so, you maintain the quality food flavor and prevent grease build-ups. Also, make sure to clean the grease dip bucket, drain tube, and exterior of the grill.
Hint for easier cleaning – Place aluminum foil or get a pellet grill dip liner on your dip tray. Regular cleaning is the key to the reliability of your smoker and keeps it in good shape throughout the whole grilling season.
Which Tools Are Best for Cleaning Your Pellet Grill?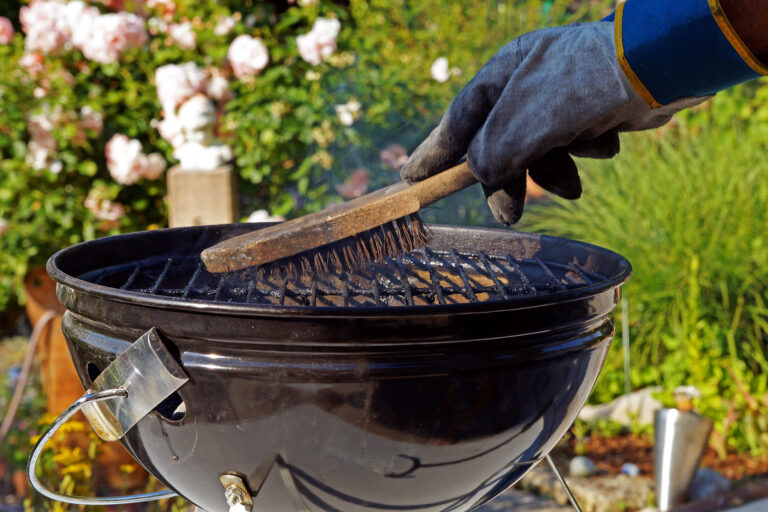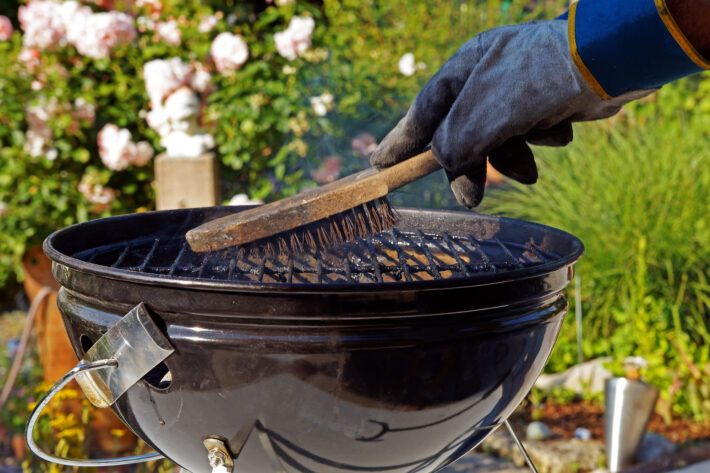 Cleaning your pellet grill requires an adequate set of tools. You will need them to scrape the grease, remove the ash, and wash the surface of your smoker. Use a non-metal scraper so it will not scratch the surface of your grill or gentle cloths that can clean the grease and smoke. Here are some important tools that you require for cleaning.
Rags and paper towels – Rags (preferably soft ones) are the best solution for cleaning the outside of your grill, and paper towels are excellent for cleaning the grease bucket and drip tray.
Brush or scraper – A scraper, plastic knife, or non-metal brush all work excellently for cleaning your grill. You should get a couple of smaller brushes that you can use to reach the nooks and crannies inside your smoker. Get some larger ones as well since they can quickly remove scaling on the chamber walls.
Utility vacuum cleaner – This is the tool that does an excellent job removing the ash build-up from inside your pellet grill. These vacuum cleaners are designed to vacuum finer ash particles and are also heat resistant if, by any chance, you get hot ember inside.
Cleaning solution – When cleaning the outside of your grill, it is best to use a stainless steel cleaner since it provides the best results, but BBQ grease cleaner is also a viable option to go for. Opt for biodegradable cleaners or non-toxic BBQ degreasers when cleaning the inside part of your pellet grill. There are also great homemade cleaning solutions such as warm water mixed with regular soap.
Nitrile gloves – These gloves are optional but are very useful if you want to keep your hands clean while scraping and maintaining your pellet grill.
Deep Cleaning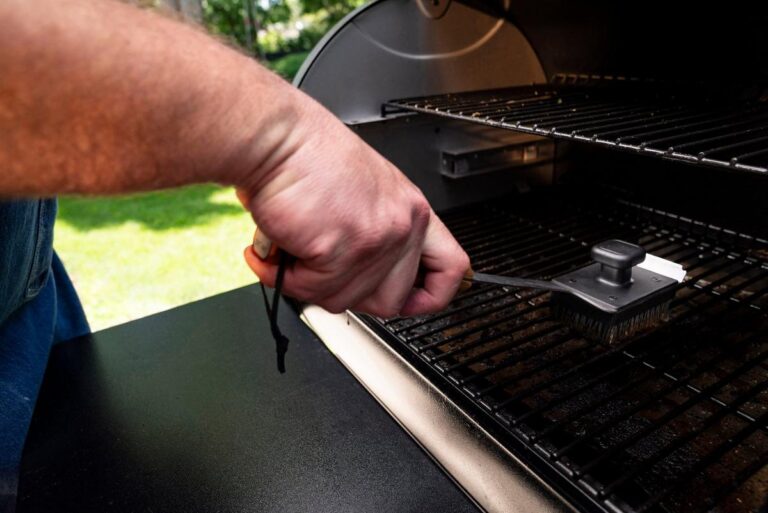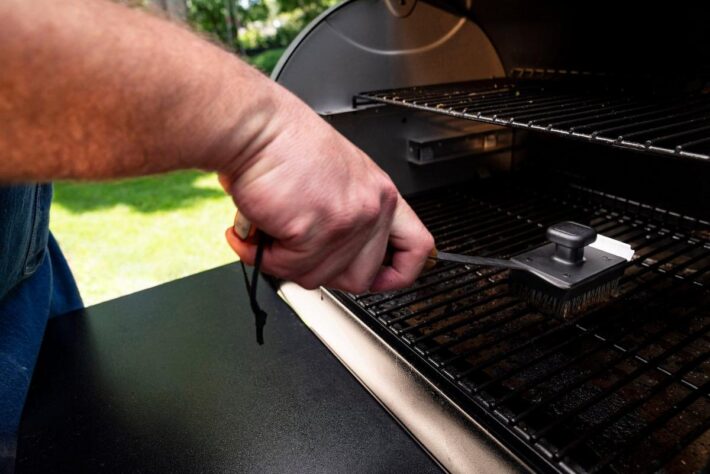 Some people prefer to clean the pellet grill only when necessary and only the parts that are most commonly exposed to grease and ash. However, deep cleaning does the job most effectively, and it requires everything to be cleaned at once. You should do this at least once a year, while frequent barbeque grillers should do it every two or three months.
Deep cleaning refers to the thorough cleaning of each piece of your grill's equipment. By doing so regularly, you will prolong its lifespan and keep every single part fully functional. Not only that, but your food quality will remain consistent.
Maintenance Tips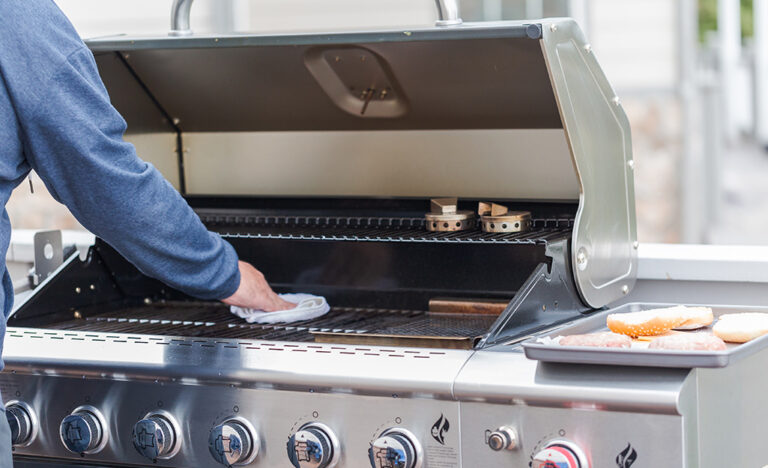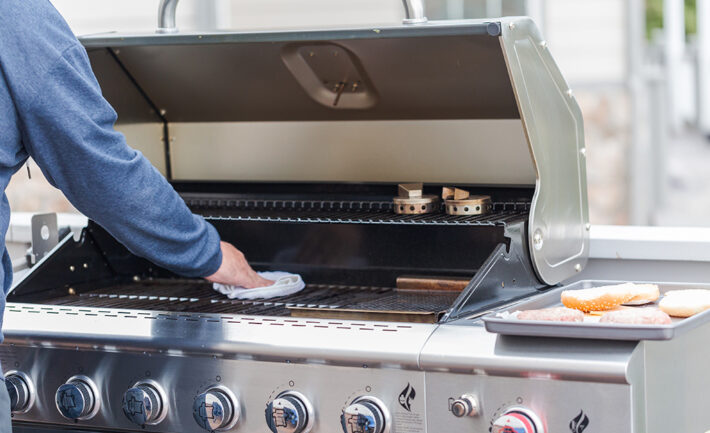 Since the pellet grill contains electrical components, it is crucial to keep the grill's inside dry since water and moisture can damage the digital controller, auger motor, igniter, or fan. Avoid applying liquid cleaners inside your grill as much as you can, but if you go for it, make sure to apply carefully with a damp cloth.
Another useful tip is to place the tin foil inside your grease bucket since it will save you a lot of hassle. Every time the bucket gets dirty, you can simply remove the old foil and replace it with a new one.
Make sure to place your grill in a dry place. Although you will certainly keep the pellet grill outdoors throughout the season, it is wise to store it in a dry place and protect it from rain and any other type of moisture. Pull it onto your porch or into the garage.
Last but not least, it is always important to use high-quality wood pellets. Top-notch pellets produce less ash and thus make your cleaning job a lot easier.
Final Words
Maintaining your pellet grill is not a difficult task, and by doing this regularly, you will save yourself some time and hassle. There is less to do when you frequently clean each time you start up the grill.
Your food will consistently taste great, and the lifespan and functionality of your pellet grill will remain intact.
There is no right or wrong way to clean your grill; what is really essential is to do it when necessary and do it thoroughly. Remember that the clean grill is a grill that cooks without any issues and makes quality food!