Nowadays, a pellet smoker is getting a lot of talk among people. We are talking about Rec Tec RT-700 pellet smoker. The Rec-Tec RT-700 pellet smoker is increasing its hype day by day. The RT-700 is a huge pellet smoker and griller that has the ability to prepare quite delicious meat.
The Rec-Tec RT-700 pellet smoker comes within the budget and is made from a complete stainless steel body. It also comes with a PID temperature controller.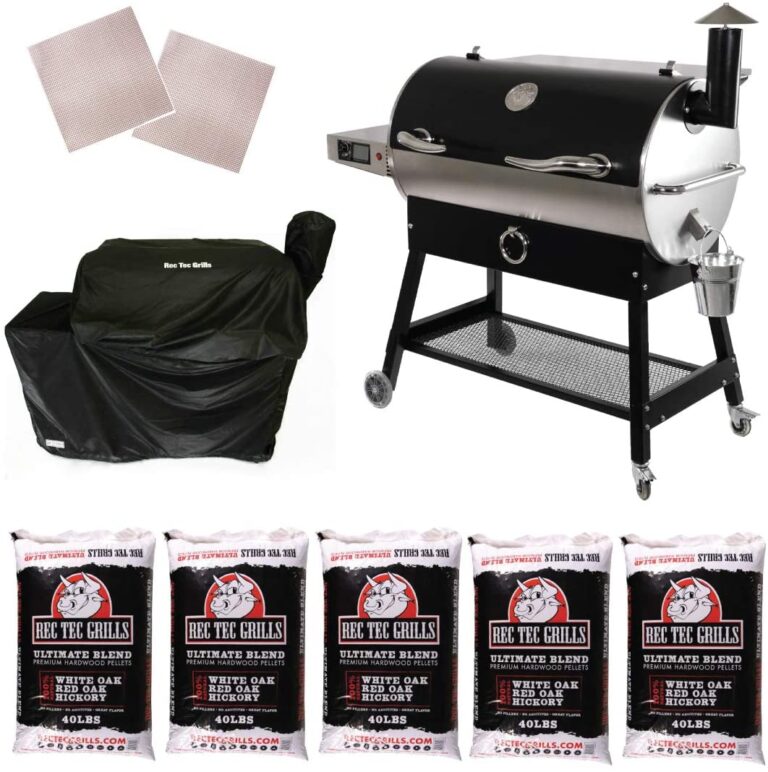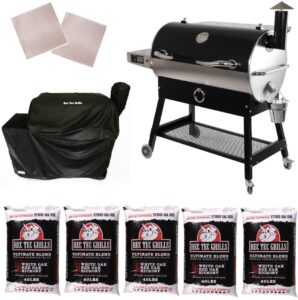 After reading all these things, everyone will think that this pellet smoker is the best. But is it really the best? To know this, you have to read the review of this RT-700 pellet smoker.
In this article, we will do an in-depth review of the Rec-Tec RT-700 pellet smoker.
How is the design/structure?
The entire body of the pellet smoker is made of stainless steel. It means that the cooking chamber is made of stainless steel, the grates are made of stainless steel, the firepots of the smoker are made of stainless steel, and all the other parts in the RT-700 pellet smoker are also made of stainless steel.
In RT-700 pellet smoker, you will get rust and corrosion-proof rod, and this rod has a rating of more than 100,000 lighting cycles. This means that you can do regular smoking and grilling for up to 300 years.
What is its capacity?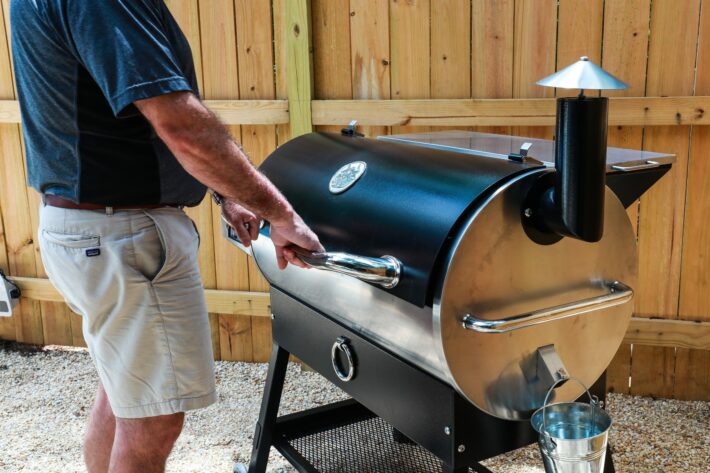 All the grills of the Rec-Tec company, their features are almost the same, but their size and price range are very different. In RT-700, you will get a large pellet grill. You will get a relatively modest 702 square inches of cooking space. If you guys want a little more space, then you can get an optional extra rack installed separately. One more thing, you will get two racks which make the cleaning process even easier.
It has a huge hopper capacity of 40 pounds of pellets at a time. More than 40 hours of continuous cooking time is possible with this method. On the other hand, on such shorter cooks, it's perfect for filling it up less.
How is smoking performance?
If you want to check the performance of any pellet smoker, then you have to check the temperature controls of that pellet smoker. If a pellet smoker has good temperature controlling then its smoking performance will also be good. The pellet smoker comes with a PID-style smart grill technology controller.
The pellet smoker uses the PID algorithm to use temperature and fuel rate data to determine how many pellets are needed to set the smoking temperature. This is the best way to set temperature and can give good grilling results.
What is the use of Wi-Fi connectivity support?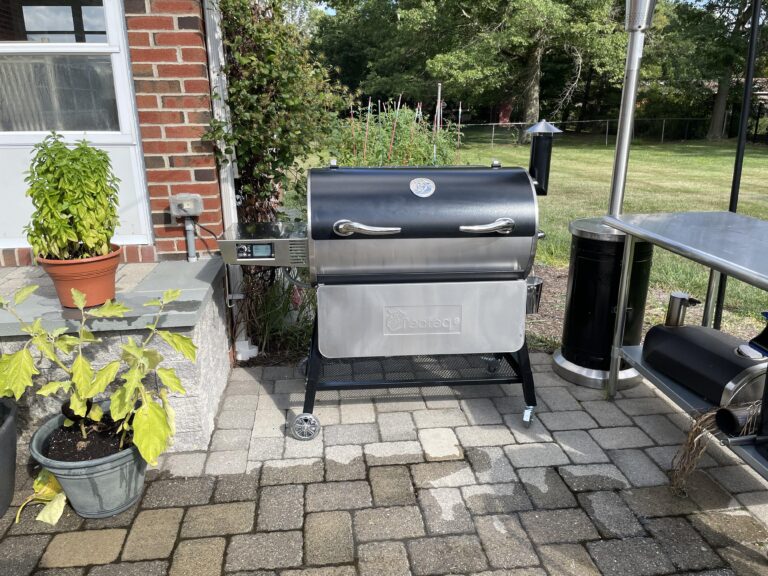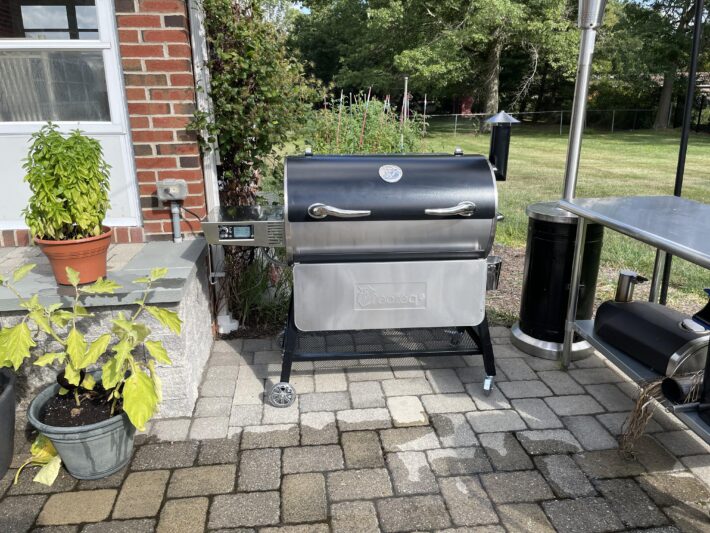 The Rec Tec RT-700 pellet smoker is a modern time pellet smoker; that's why you get an advanced feature: Wi-Fi connectivity. So yes, if you have a smartphone, then you can connect the pellet smoker with your smartphone using Wi-Fi and then control the pellet smoker with your smartphone.
How is the grilling on Tec RT-700?
It gets hot enough to grill satisfactorily, and the stainless steel grates leave excellent sear marks, with the temperature maxing at almost 500°F when using the FULL option.
Rec Tec also makes fantastic sear kits for the RT-700 if you want to take things a step beyond. These are three interlocking metal panels that go in place of one of the standard cooking grates. The aluminum heats up faster than stainless steel, allowing for considerably more heat, but the form prevents burning and produces impressive sear marks.
What extra items will you get?
Dual meat probes, a stainless steel hopper cover that serves as a warmer, tool hooks, and oh-so-great, washable interior light let the heavens shine down on what you've just made come included with the pellet smoker.
Now you should know the best thing, if you buy a pellet smoker from Amazon, then you will get two non-stick mats and a massive 200 pounds of Rec Tec pellets. This has everything you'll need not only to begin pellet smoking but also to continue, and it keeps you smoking and grilling for several months.
Warranty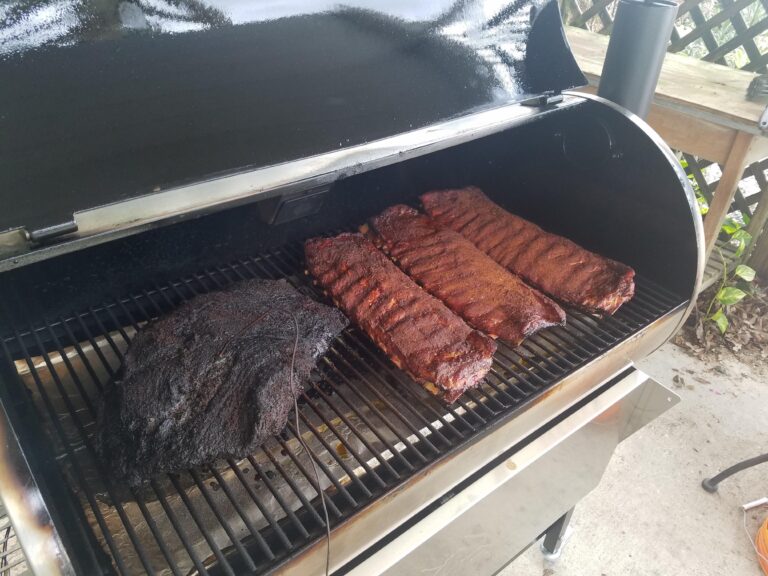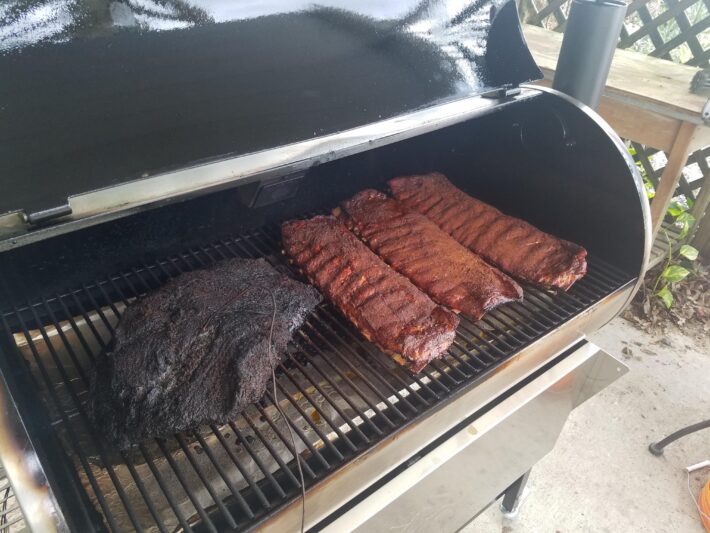 We recognize Rec-Tec for its excellent customer service. You will receive a 6-month warranty, which covers all parts of your new smoke.  It's one of the main reasons this is one of the best-selling smokes. Rec-Tec will take care of any issues that arise.
Pros
You can smoke, barbecue, sear, bake, and dehydrate with a wide temperature range.
The greatest of its sort is a PID-style temperature controller that keeps the heat within +/-5°F.
It's a lot easier to produce consistently good outcomes when you have reliable performance.
WiFi allows you to control the entire machine from afar.
Dual meat probes provide precise input on the progress of your cooking.
The firepot's self-cleaning shutdown mode eliminates the need to clean it.
You can store pellets in the hopper for a few weeks between cooks.
Yow will get a six-year warranty that covers everything.
Excellent value for money.
Cons
The lack of a pellet hopper clean-out door can irritate some users.
There will be no grilling over an open flame.
Overall specifications of Rec Tec RT-700.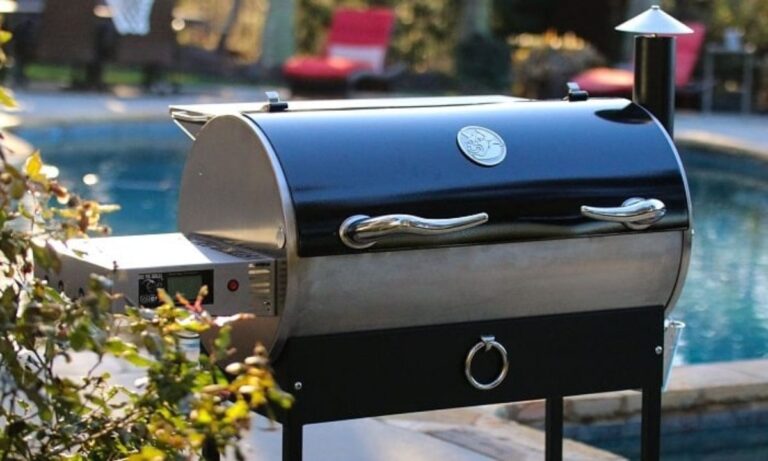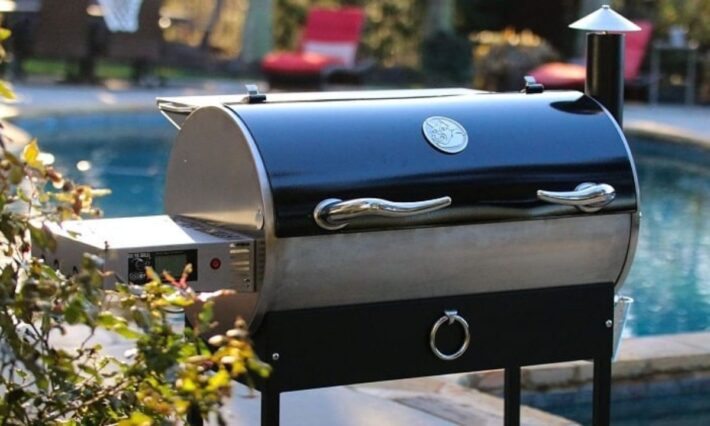 Model: RT-700.
Barbecue material: Stainless steel and powder-coated steel
Material: Stainless steel
Cooking capacity: 702 sq. in., or 1,054 sq. in. with optional extra rack
Pellet hopper capacity: 40 lbs
Heat range: 200 – 500°F +
Wi-Fi connectivity: Yes
Barbecue type: Wood pellet grill and smoker
Fuel type: Wood pellet,
Dimensions: 54″(W) x 36″(D) x 50″(H).
Weight: 195 lbs.
Warranty: 6 years.
Price: $1196.94
Final words
At last, we would like you to consider your budget, the sorts of meals you intend to prepare, and how you want to enjoy your grilling and smoking experience. The Rec Tec 700 pellet grill is an excellent choice. It's well-made, multifunctional, and allows you to cook with accuracy that you won't find with many other grills.