There's nothing more frustrating than wanting a delicious piece of chicken to go along with your meal but not knowing how to cook it to perfection. Here's everything you need to know about the time it takes to grill chicken, from preparation to serving.
How long does it take?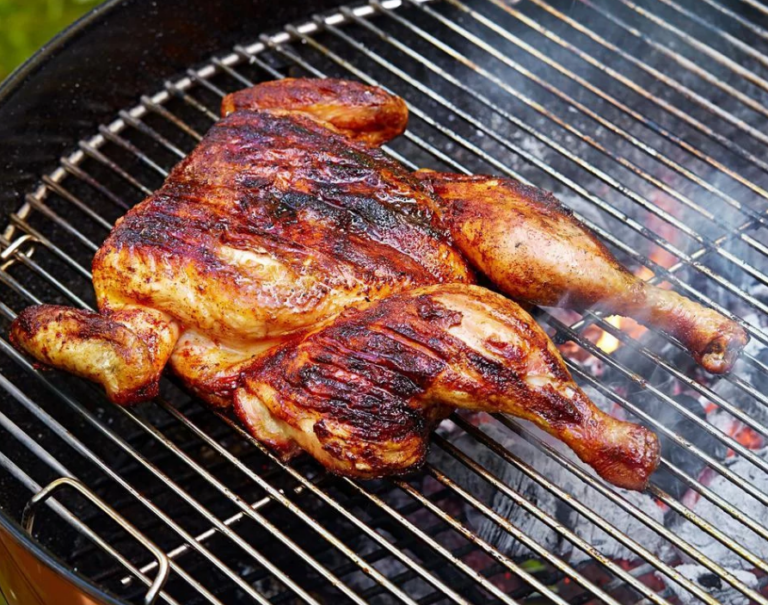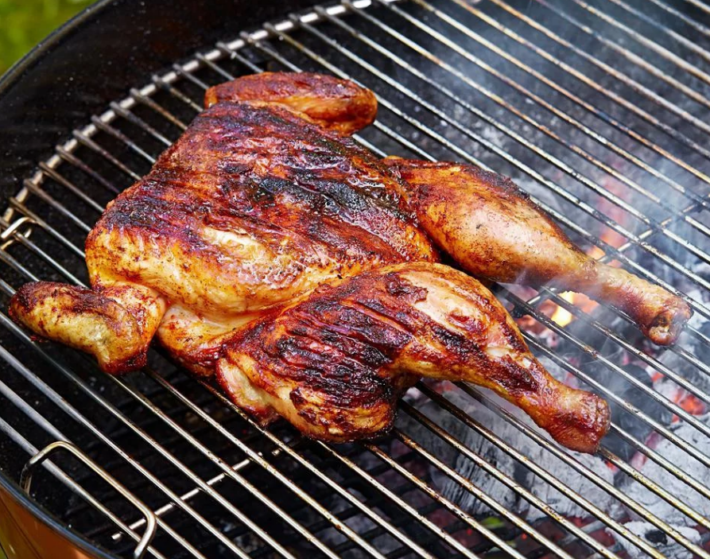 The time it takes to cook chicken on a grill pellet will depend on the temperature you use and the size of the meat piece.
When it comes to temperature, there is little you can control. Most meats need to be cooked at a certain temperature and that varies from meat to meat, which means you can't really stray from the ideal temperature too much to make it cook faster.
As a general rule, the lower the temperature, the longer it will take. Some meats can be cooked slower than most recipes suggest. This is done to enhance the smoky flavor. What you can do, however, is take control of the size of the pieces you are cooking. It's no mystery why smaller pieces cook faster. Their surface area to volume ratio is greater, which means they are prepared quicker and take less time to be cooked evenly.
This is a great idea because there is actually a higher chance of larger pieces of the meat being cooked unevenly. With smaller pieces, the heat penetrates through easier so you get consistently well-cooked pieces and none of those annoying chewy bits.
Grill preparation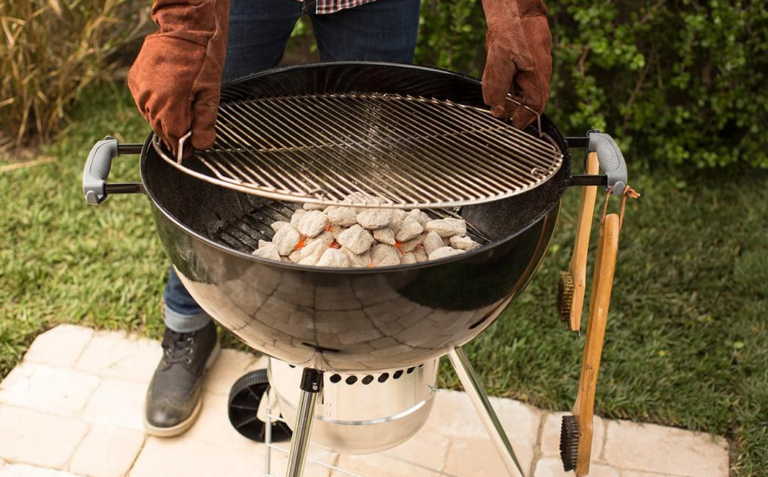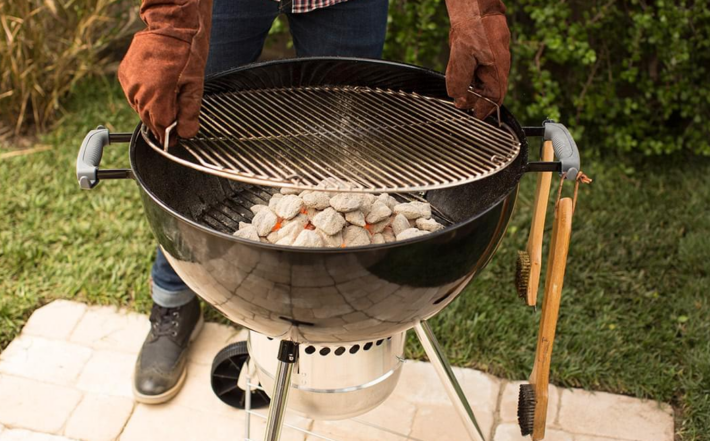 If this is a brand new grill, you can simply begin by preheating it for about 10-15 minutes. But in the likely case that you have cooked using the grill before, you might have residue from the last time. After 15 minutes of preheating, scrape off the burnt bits that you find using a grill brush so that the grill is ready to go for the next round of deliciousness.
Make sure you've got a cooking thermometer handy. Ensuring the correct temperature is equally difficult and imperative when you are grilling meat. It can go so wrong with the slightest difference, so it's best to be on the safer side.
Consider placing a bowl or pan of water in the cooking chamber before you put the chicken on the grill. This maintains humidity within the grill and prevents meats from drying out. The result will be a soft, evenly cooked, moist, and juicy chicken.
Chicken preparation
Pounding the chicken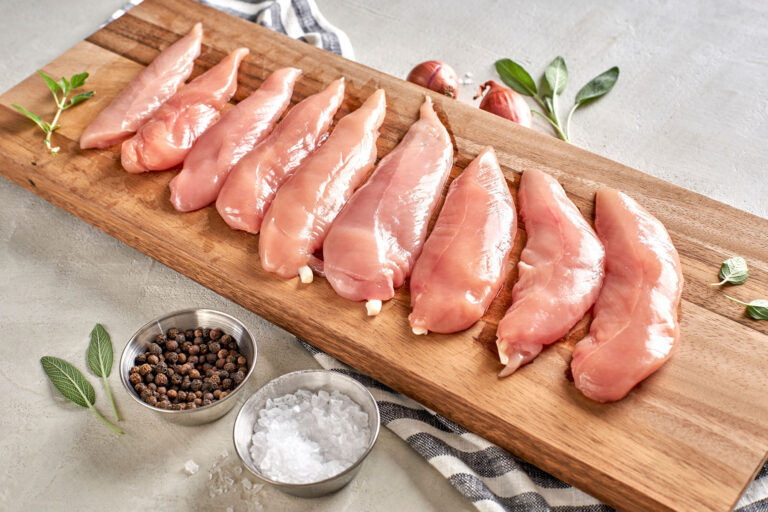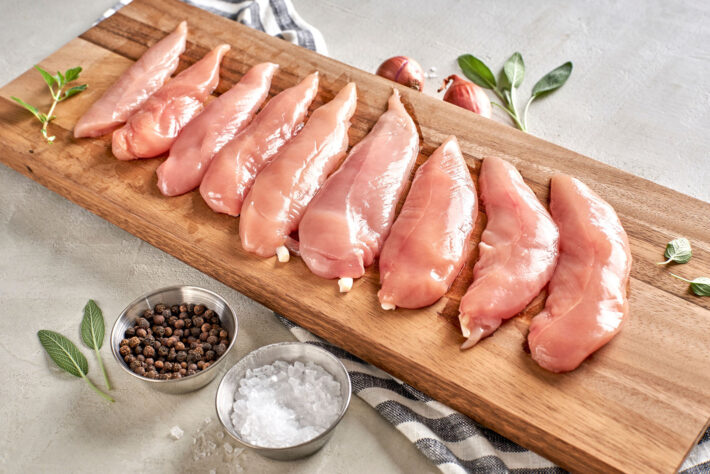 If you've got a large chicken breast, you might want to consider pounding it a little. This gets the juices flowing and creates a flatter piece of meat, which is easier to cook and enjoy.
Take the chicken out of the freezer and allow it to thaw for a while as you prepare the marination mixture. To pound the chicken, wrap it in clear saran wrap. We do this so that the juices don't leak out and are not lost, but stay within the wrap. As the moisture remains within the meat, the end result of your chicken will be much juicier.
Marinating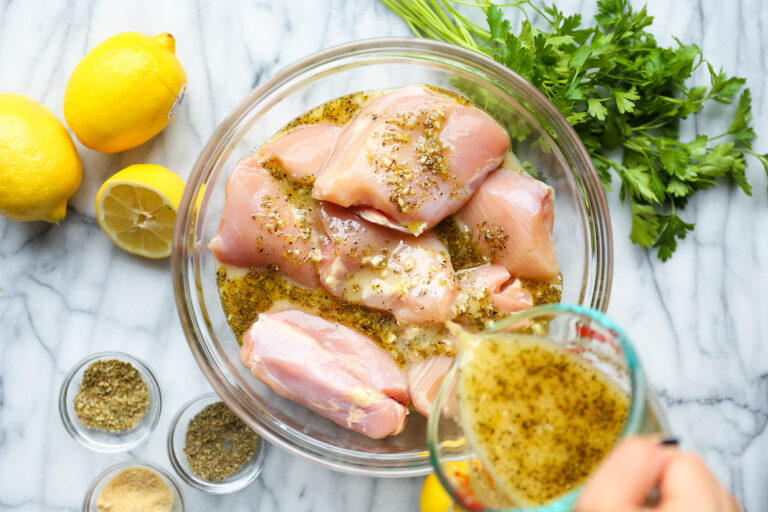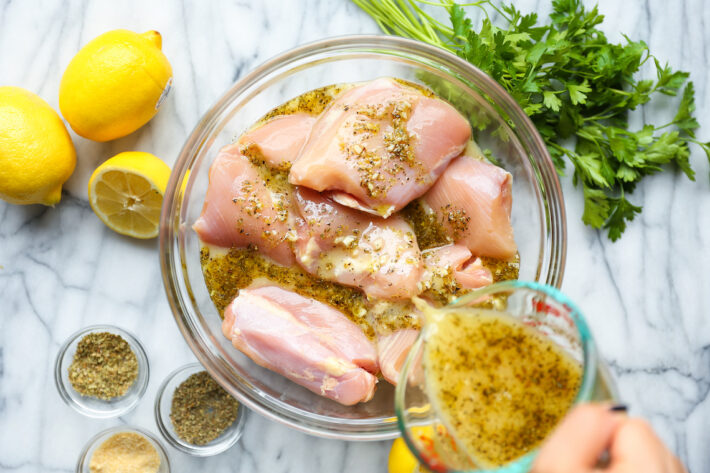 Once you're done pounding the chicken, you want to marinate it. What you use to marinate your chicken will depend on the recipe you are using, but the basics always include some salt and pepper. Use some olive oil as a base and some basil leaves for interesting undertones.
Put your chicken piece in a zip lock bag and pour in the marinade. Leave it for at least 30-40 minutes to allow the meat to soak in the flavors of your marinade so that it is as tasty on the inside as it is on the outside.
Grilling the chicken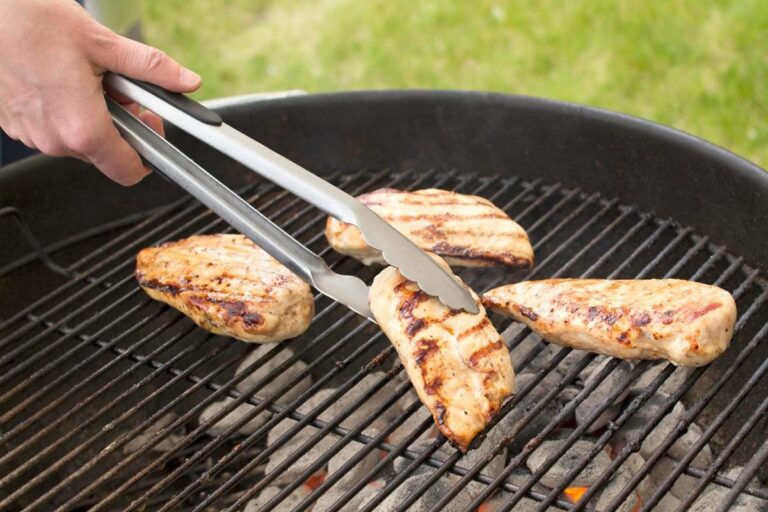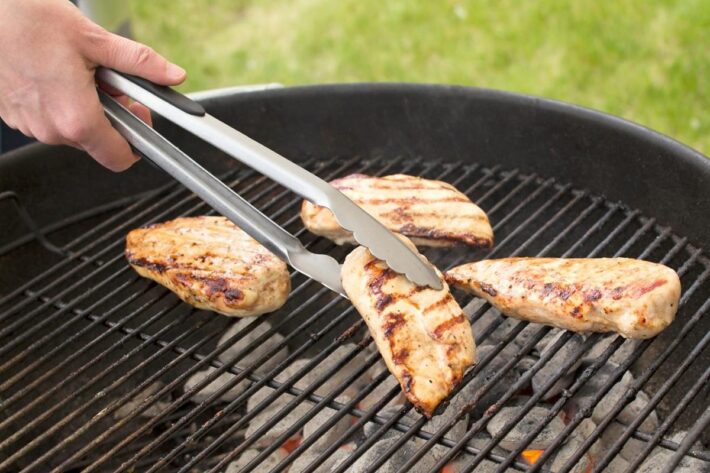 Coming to the good part: once your chicken is marinated and you have prepared the grill, it's time to start cooking. On your grill, make sure you've got a hot and a cold side. Start by placing your pieces on the hot side and cook them that way for about 5-10 minutes, depending on how large your pieces are and the temperature of the grill.
Once they have a sweet golden brown, switch them over to the cool side, and turn them around. Leave it to heat on the cooler side for about 20 minutes. You can then switch them back over to the hot side and cook them there until the other side is also cooked.
Pour over your favorite sauce, whether that is barbeque or peri-peri, and grill them for just a little bit longer to allow that flavor to be soaked in. This can be done at a lower temperature since we don't want the sauces to burn.
Grilling times for different chicken cuts
The grilling time for any piece of meat depends on its size. Pieces from different parts of a chicken vary in size as well as whether they have bones or are deboned. A whole chicken could take a little over two hours, whereas a boneless, skinless chicken breast could be done in less than 12 minutes in medium heat.
Undercooked vs overcooked chicken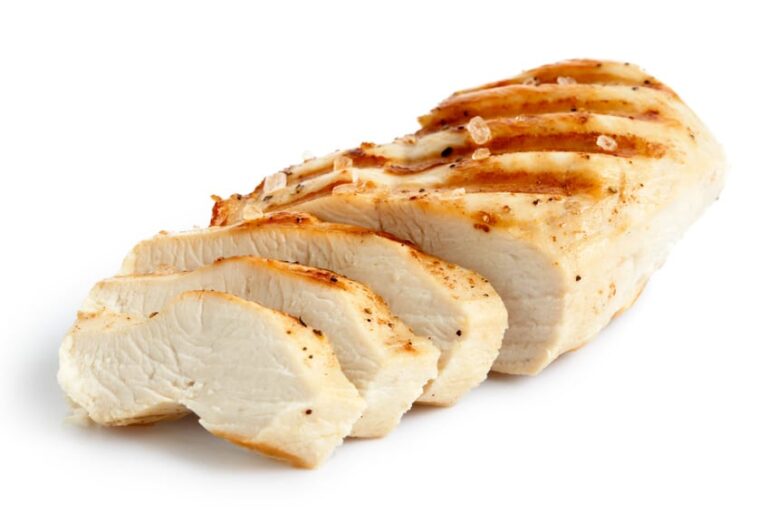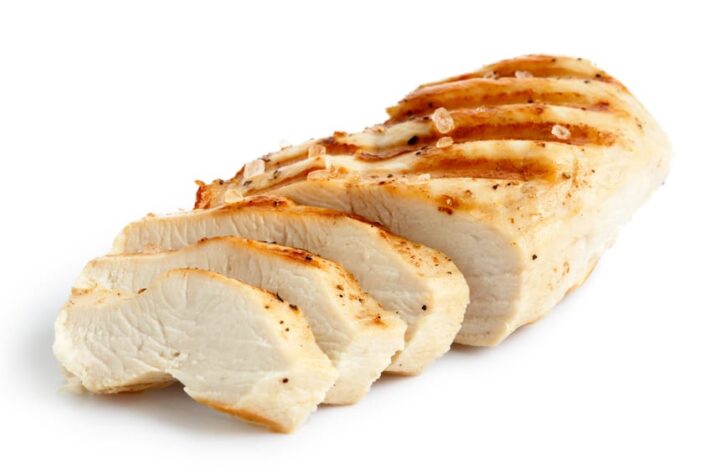 The undercooked chicken will be quite bland in taste. It will be chewy, with an inconsistent texture. We need to ensure that the chicken, or any meat for that matter, is not undercooked to prevent health issues.
Diseases such as salmonella can manifest when we consume undercooked meat. Chicken needs to reach a temperature of 165 degrees Fahrenheit (on average) for salmonella bacteria to be destroyed, which means this should be the minimum temperature that your grill should reach.
Overcooked chicken, on the other hand, will be extremely dry, chewy, and hard. It is not necessarily a safer side to be on because you definitely will not enjoy overcooked chicken that has hardly retained the flavor or has burnt bits, which will definitely come about on the chicken skin.
Final Words
Chicken is one of the easiest meats to cook, and one of the most delicious! Experiment with different recipes until you find your favorite. Remember to be intuitive and have fun with it! So get grilling!